This year, STACI Deutschland GmbH is supporting a national and sustainable project. On behalf of its customers and employees, the company sponsored 300 trees to support the Planet Tree project, which has been working to reforest Germany's forests since October 2020. In official partnership with the State Forests of Hesse and Mecklenburg-Western Pomerania, many thousands of trees have since been planted.
Instead of monocultures, mixed forests are promoted to give the forest strength and resistance against the dangers of the coming climate changes. Thus, pedunculate oaks, maples and silver firs are planted in the designated areas and carefully raised by the responsible precincts.
As a company, STACI bears a social and ecological responsibility. Through initial steps such as process and packaging optimisation, the group has already begun to reduce its CO² emissions. With the donation to Planet Tree, STACI Germany is taking the next step towards more sustainability.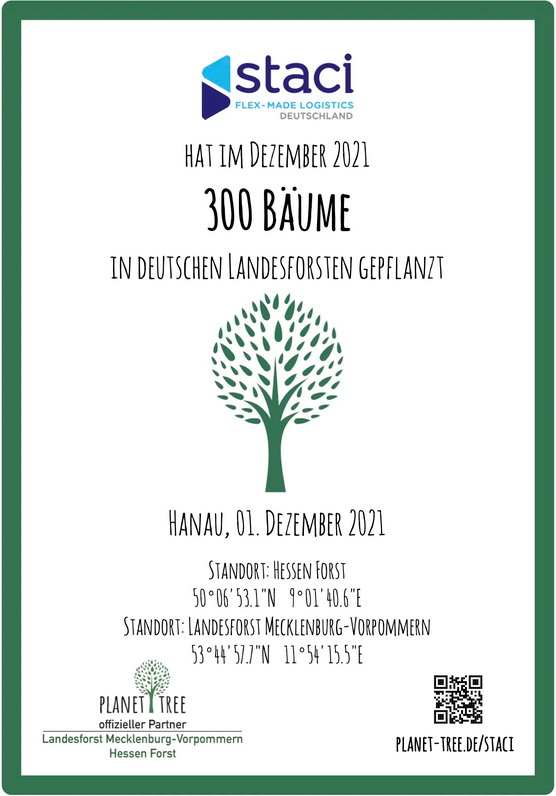 The 300 sponsored trees were divided equally between the Hesse Forest (50°06'53.1 "N 9°01'40.6 "E) and the Schlemmin Forestry Office in Mecklenburg-Western Pomerania (53°44'57.7 "N 11°54'15.5 "E).